Lakewood Family Karate Classes
Beginner Family Karate Classes Enrolling In July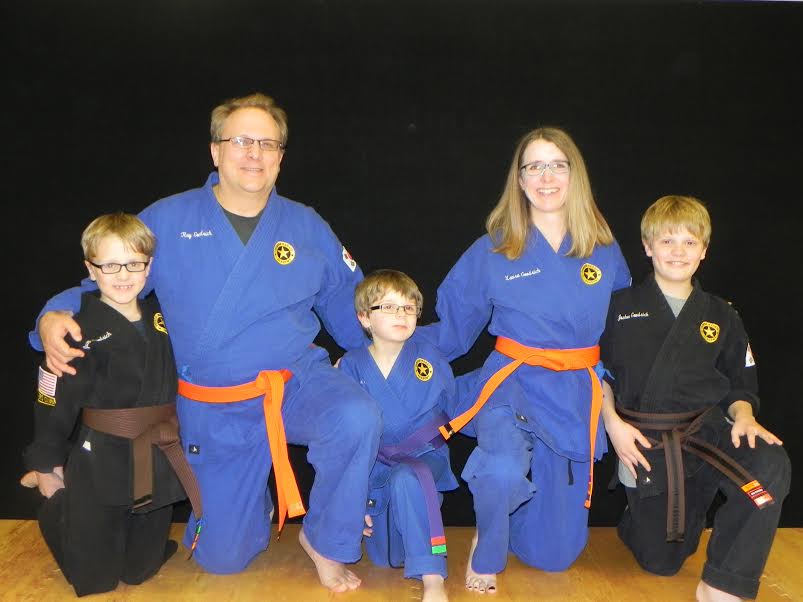 At Denver Karate Academy, we love to see families training together! As a matter of fact, Master Stefanie and Mr. Flowers achieved their Black Belts together!
Your family will get into incredible shape, learn practical and effective self-defense skills and have fun in our challenging and friendly Family Karate classes in Denver!
Learn Quality Family Karate At Denver Karate Academy!
Denver Karate Academy's Family Karate program works with the needs of the individual through the structured lessons of Karate training. Our students learn to relax and, with the help of our professional and dedicated staff, have fun while getting into incredible shape.
Our Family Karate class is filled with exciting high-energy, age-appropriate drills that have been carefully designed to build strength, stamina and endurance as well as developing important life skills for both children and adults.
The Family That Trains Together Stays Together!
Getting started is easy! Fill out the short form on this page and give your child the best Family Karate classes in Denver!
Benefits of Lakewood family karate
Spend Quality Time With Your Family
Total & Unshakable Confidence
Make Your Family A Family Of Leaders
Improved Daily Stress Relief
Improved Self-Image & Increased Self-Esteem
More Focus & Greater Energy At Work & Home