Lakewood Adult Karate Classes
Beginner Adult Karate Classes Enrolling In July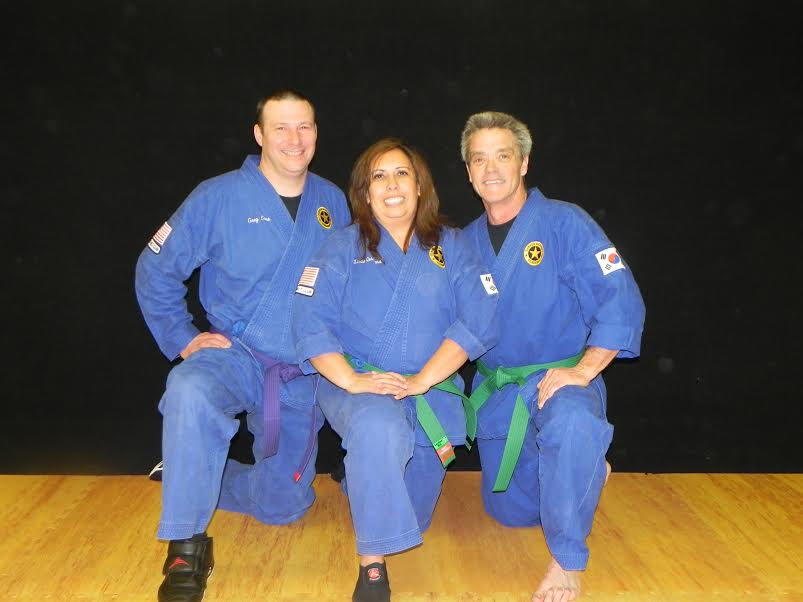 Denver Karate Academy's Adult Karate classes are specifically designed to teach students to become successful leaders. We are committed to providing a safe, caring and educational environment supporting and actively encouraging the personal growth of our students through our Adult Karate classes.
If you are looking for increased confidence and concentration, looking to get into incredible physical shape, or for more energy and focus to help you deal with stress, perform better at work or sports and get higher-quality sleep, then Denver Karate Academy's Adult Karate classes are for you.
Get Fit And Learn Incredible Karate Skills In Denver!
Denver Karate Academy is always excited to help an adult student achieve their fitness goals, all while learning a valuable skill and having fun! Our Adult Karate program is more than just a workout, it's a program that teaches students to maintain good habits, not only in physical activity, but life in general. Through Denver Karate Academy's structured classes, students of all ages are able to train in a safe and supportive environment, regardless of their age, shape or experience level. Form friendships, get fit, have fun and achieve your goals with Denver Karate Academy!
Join Now & Burn Calories While Building Effective Self-Defense!
Fill out the short form on the side of this page and have all the information you need to get started immediately!
Benefits of Lakewood adult karate
Improve Your Flexibility & Coordination
Learn Effective Self-Defense Skills
Lose Weight
Gain More Strength & Get More Focused